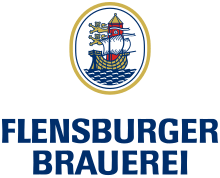 August is here, and with it, we begin our farewells to summer and start our hello to autumn.
The Der Brau Beer Club is bringing a german beer EXCLUSIVE into the fold!
Friday, August 27th (pick-up orders 4pm-6pm OR make a reservation & dine-in 4pm-10pm)
Flensburger Brauerei is a German brewery located in northern Germany. Like here in the states, the north and south bring different flavors onto plates and into glasses because of climate differences. Germany's north has a harsh climate. Not only does the cuisine taste unlike somewhere like Munich, but its beer is different too.
This month, we will bring our members a dinner for two, including a roasted chicken dinner, mashed potato, fresh corn, and a buttermilk kale salad. Members will receive Flenburger glassware, 1 liter of Flensburger Gold, 1 liter of Flensburger Dunkel, and a 4-pack of Flensburger Pilsener.
$10.00 2 glassware
$10.00 2 glass liter howlers
$32.00 2 howlers, filled
$12.99 4-pack
$26.00 dinner
$26.00 dinner
$116.99 total for non-members + tax
$85.00 for drop-in members + tax
$75.00 for monthly members + tax
Want to know more about the club? CLICK HERE