B I T E S & S A L A D S $ 6
German Mac & Cheese
(German Mac & Cheese) with Béchamel & cheddar, topped with panko breadcrumbs.
Sauerkraut Balls
Hand rolled & fried. Choose CLASSIC (with Bavarian Ham), served with cocktail sauce & German mustard or SPICY (with Potato – vegetarian), served with curry ketchup & beer cheese.
Pierogies
Ricotta, potato-cheddar mix, or sauerkraut, deep fried with sautéed onions, served with apple sauce & sour cream.
Bavarian Pretzel
Served with German mustard & beer cheese
Vegetable Frittata
Baked eggs, cream, seasonal veggies, served over a bed of greens
House Salad
Local greens, veggies, cheddar & croutons.
Landjäger Smoked Sausage
Served with Emmental swiss, toasted baguette crostini & german mustard.
Bavarian Breakfast Puffs ($7)
Served with seasonal mini muffin. Choose from:
Sausage

: Bratwurst, potato, egg

Veg

: Potato, spicy kraut, cheddar cheese, egg

Ham

: Bavarian ham, swiss, egg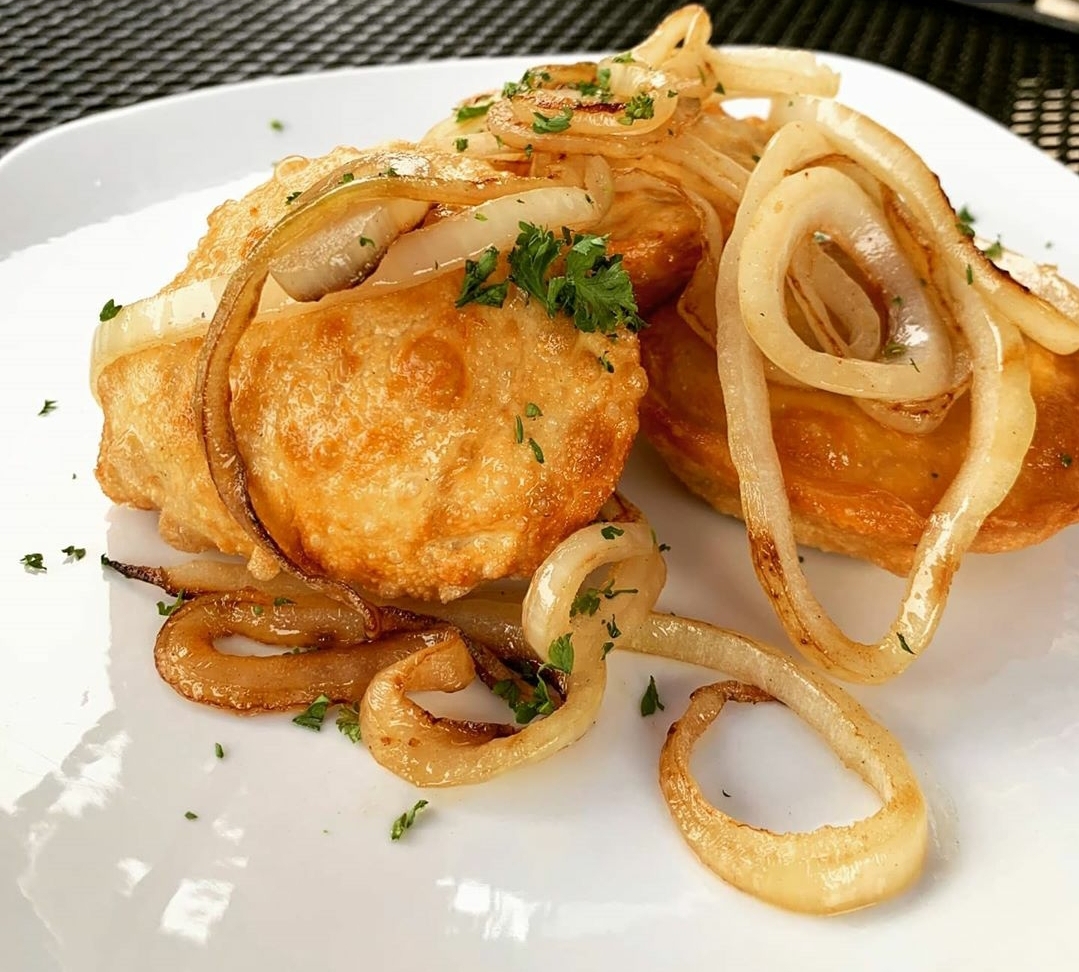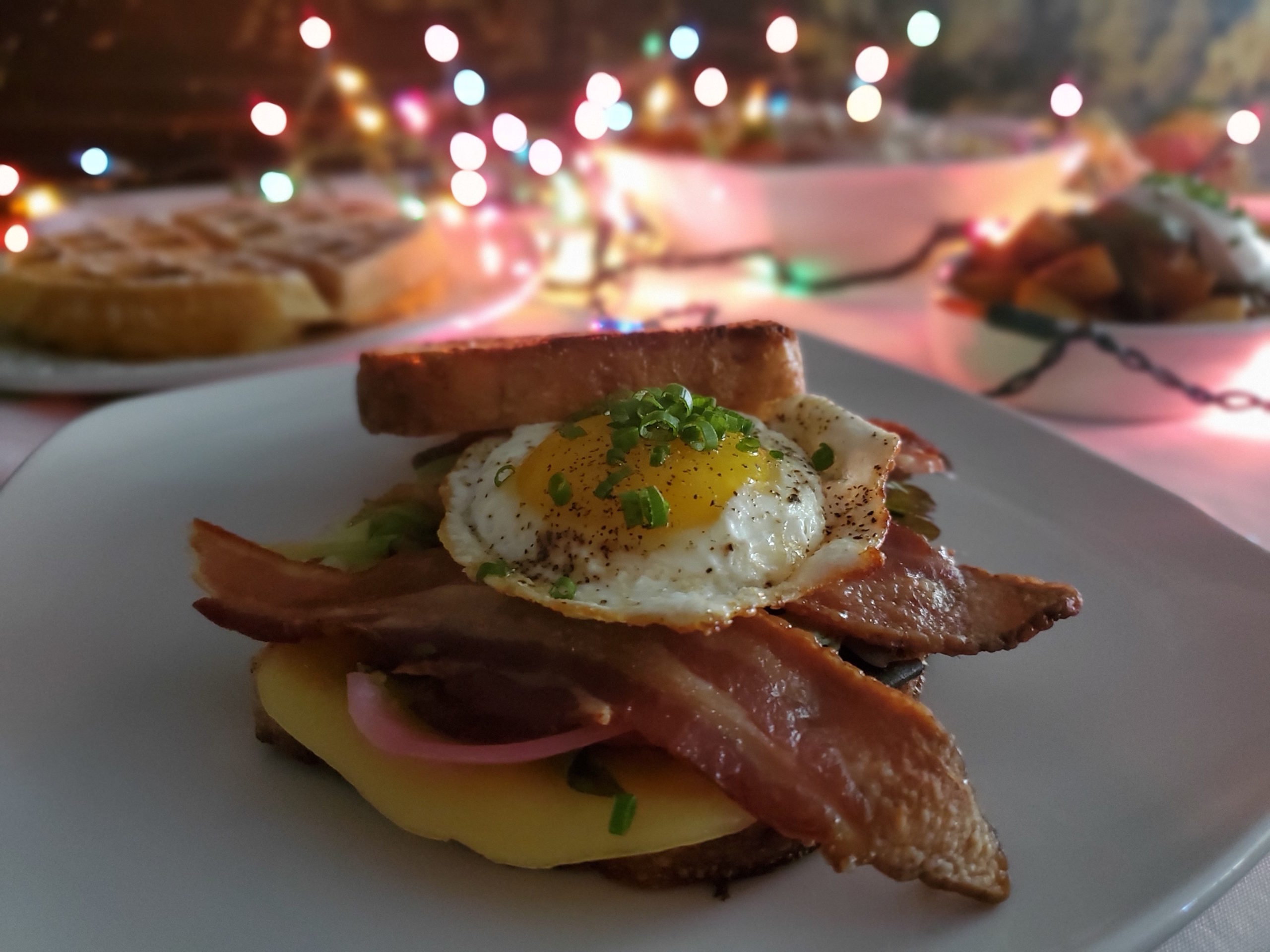 BIG PLATES $ 10 (Served with hash, fries, muffin, or small salad)
German Eggs Benedict ( Available for dine-in only.)
Rye Bread Rounds,Bavarian Ham,Poached eggs, German mustard hollandaise Garnished with Herbs
German Pancakes
(Thicker Crepes) Stuffed with your choice of Nutella, grape jam or orange marmalade.
Belgian Waffles
Served with Local maple syrup, butter & powdered sugar.
Sausage Sandwich
German Frank, Kielbasa, Beer Brat, or Weisswurst with choice of kraut or red cabbage topping.
Der Brau Breakfast Sandwich
Toasted Rye, bacon, green tomato jam, Emmentaler, pickled red onions dressed with local greens, fried egg.
Jaeger Burger
Blended Ohio ground beef & marinated portobello mushrooms. Olive oil, thyme, garlic & German brandy. Topped with melted Emmental cheese, sauerkraut & aioli on a local brioche bun.
German Cobb Salad
Roasted shredded chicken, Bavarian Ham, pickled red onion, cherry tomatoes, hard boiled egg, Cambozola (German Blue cheese), German mustard vinaigrette
SIDES $5
Potato Croquettes
Served with Remoulade & curry ketchup.
Paprikash Potato Hash
Yukon gold potatoes, sauteed peppers & onions, garlic, Hungarian paprika, scallions & dollop of sour cream.
DESSERTS $6
Strudel
Cherry or Apple