The secret's out. We've been having a torrid love affair with Belgians and we don't care who knows it.
This Valentine's Day, join us in the love-fest with a special 3-Course Dinner, featuring entrees with a suggested pairing of one of the OG of Trappist ales – Chimay (*paired beer not included in meal pricing).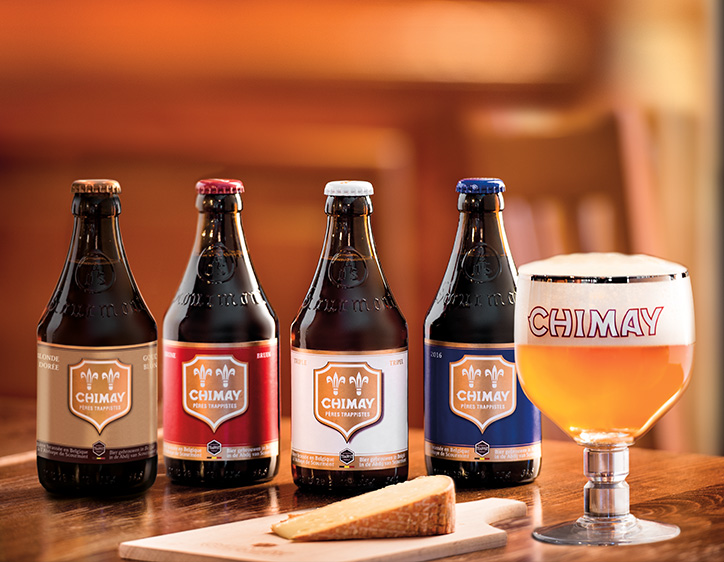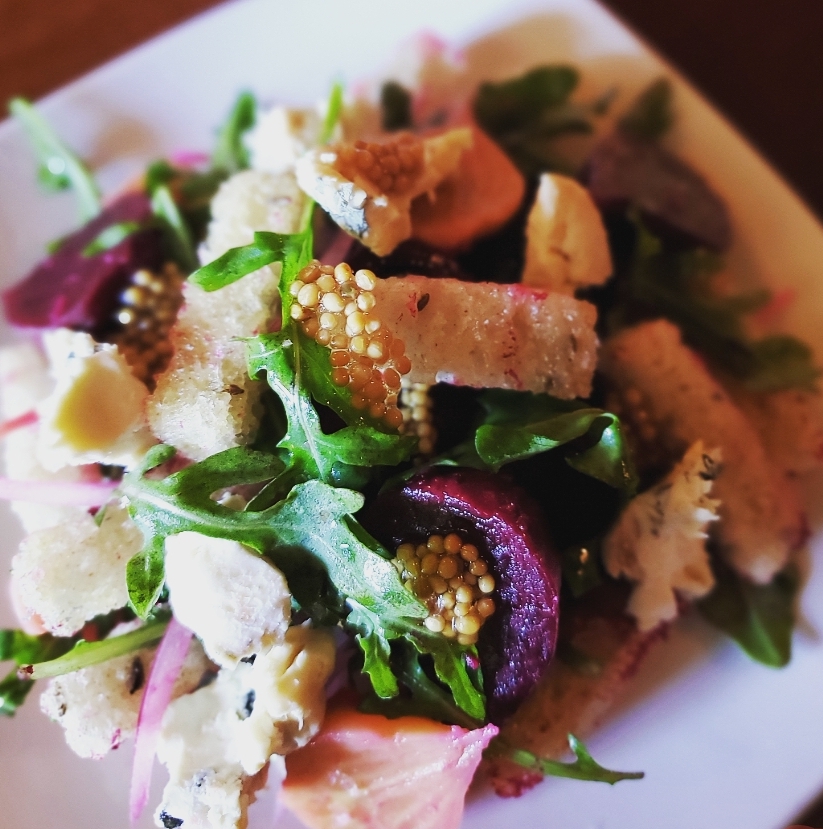 Available Friday Feb 12 & Saturday Feb 13 (dine-in and carryout)
$40 per person (in-house)
Or
Make it for Two – To-Go: Choose one appetizer, entree & dessert and we'll make it for 2 people: $75
1st Course: Starter (Choose One)
Beet and Rye Panzanella Salad
Roasted beets, toasted rye bread, Cambozola, pickled mustard seeds, shaved red onion and arugula, dressed with olive oil and beer vinegar.
Baked Oysters Hamburg Style
3 Blue Point Oysters, parmesan, breadcrumbs, lemon and herbs.
Kartoffelsuppe (Pureed Potato soup)
Potato, bacon, onion, garnished with dill oil.
2nd Course: Entree (Choose One)
Walleye Meuniere, Paired with Chimay White
Pan Roasted Walleye, caper lemon beurre blanc, dill roasted new potatoes and blanched broccolini.
8oz. Steakwurze Bistro Fillet, Paired with Chimay Red
Bistro Fillet marinated with (mustard, garlic, Asbach, thyme) Horseradish whipped potatoes, heirloom carrots, topped with orange compound butter.
Veal Jager-Rahmschnitzel, Paired with Chimay Gold
Flour-dusted Veal, mushroom cream sauce, served over egg noodles and braised cabbage, garnished with chives.
3rd Course: Dessert (Choose One)
Bavarian Chocolate Dipped Strawberries
Fresh strawberries, Bavarian dark chocolate, white chocolate drizzle, sea salt.
Lemon Creme Brulee
Lemon custard, caramelized sugar with a berry garnish.