With extraordinary events planned, the holidays are upon us, as is good food and drink. Our November Beer Club is no exception and falls on the infamous Black Friday- the day after Thanksgiving.
We are pairing a specialty Chimay strong ale with Moroccan Fish Tagine. An exceptional beer that is limited in its release and requires a dish just as special and unique. What is a tagine? It refers to the North African cookware traditionally made of clay or ceramic that cooks the succulent and slow-cooked food within the ceramic pot.
To cut through all that mouth-coating flavor of paprika, cayenne, citrus, and cumin, you need a beer that's at once bitter, bright, and alcohol-dense. The subtle spice of Middle Eastern cuisine requires beers with a high alcohol percentage to increase the warmth that comes from the dish.
Most importantly, it is a dinner that celebrates the holidays and 150 years of the Trappist brewery, Bières de Chimay.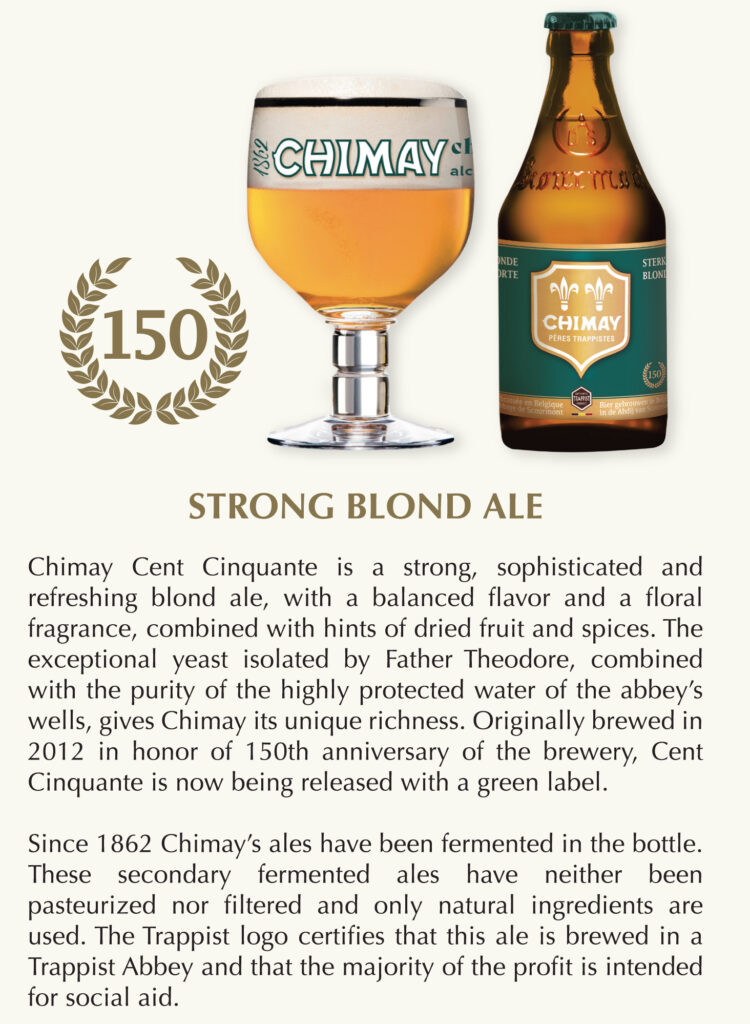 | | |
| --- | --- |
| beer- 4pack | $38.00 |
| cod dinner 1 | $20.00 |
| cod dinner 2 | $20.00 |
| 2 glasses | $20.00 |
| 2 dessert | $20.00 |
| not include tax or tip | $118.00 |
| annual members | $75.00 |
| drop-in members | $85.00 |