The 2018 Boon Schaarbeekse Oude Kriek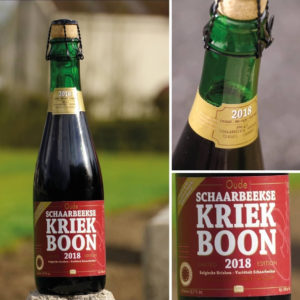 Brewed in Lembeek, the village that gave Lambic its name, this delectable, tart-acidic cherry flavored beer is unique to the Lambic Region & one of the finest examples of the 100% spontaneous fermentation fruit-Lambic style. 400 grams of wild cherries are within each liter of beer that has been aged in oak casks & this Oude kriek is both kegged and refermented. It's unsweetened, unfiltered, unpasteurized and has no artificial flavorings, preservatives or colorings added.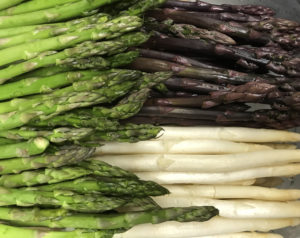 Nothing epitomizes Spring to Germany quite like Spargelzeit! Going back as far as 2000 BCE, asparagus was cultivated by the Ancient Egyptians, the Greeks and the Romans. Throughout the rule of King Louis XIV, it gained in popularity and was reserved to the tables of the courts.
Although we weren't able to acquire the tasty and popular white asparagus this season, the traditional green stalks are still very popular in North America and Great Britain during Spargelzeit! We're celebrating with an Asparagus Frittata and Pear Lambic-Honey dressed Salad that promises to create harmony between the creamy veggie dish and the sweet, tart beer.
Members Receive:
2 x Asparagus Frittatas with Pear & Lambic-Honey Salad
1 x 2L growlers
2 x custom glasses
Pick-up: Friday, April 30th, 2021, 4pm – 6pm.