Wittekerke Pineapple-Mango Belgian Blonde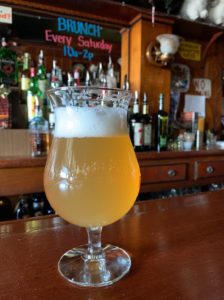 About the Beer: A delicious and rare Pineapple-Mango Belgian Blonde Ale from Wittekerke. This sumptuous Wit features a blend of fruit and botanical flavors that creates the perfect burst of sweet and tart that will make your tastebuds dance. ABV 5%. OHIO EXCLUSIVE. You won't find this beer anywhere else in Ohio!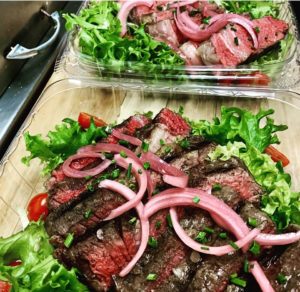 A classic Ribeye Steak Salad, tossed with local greens, tomatoes and pickled red onion. The perfect spicy, salty dish to complement the fruitiness of the beer.
Members receive:
2 x rib-eye steak salads
2 x 2L growlers
2 x tulip glasses
Pick-up: Friday, March 26th, 2021, 4pm – 6pm.