Der Braumeister: Northeast Ohio's best weekend brunches, breakfasts
CLEVELAND, Ohio – Our brunch and breakfast series continues as we check out Der Braumeister. Here's a look at what to expect:
Location + hours: 13046 Lorain Ave., Cleveland, 216-671-6220. Hours: 10 a.m. to 4 p.m. Sunday.
Menu or buffet? Menu.
Note: Sunday brunch was added in December.
About the place: Old-fashioned, 100-year-old building with German traditions, dark wood walls and neighborhood bar feel. Brunch is a recent addition with unique menu items. Parking is out back and on side streets in the West Park neighborhood.
About the menu: Thick potatoes pancakes are a mesh of parsley and chopped onions served with chunky homemade applesauce and dollop of sour cream. A trio of Dutch Babies are on the menu – salmon, sweet and savory. We tried the latter, with paper-thin speck over the giant, airy German pancake. Delicious, though the horseradish is better served on the side and not on top. Crepes were great – light with lingonberry jam, a nice balance of sweet and tart. There's also apfel-cake fritter and German frühstück plate of meats.
About the drinks: Owner Jenn Wirtz does a great job culling the beer list, from crafts to hard-to-find German brews.
Don't miss: Popular seller is stuffed and deep-fried French toast made from challah bread in cinnamon batter, filled with Nutella and topped with banana.
Have a brunch spot you've wondered about and want us to visit? We'll go anywhere in Northeast Ohio. Email me.
VISIT CLEVELAND.COM HERE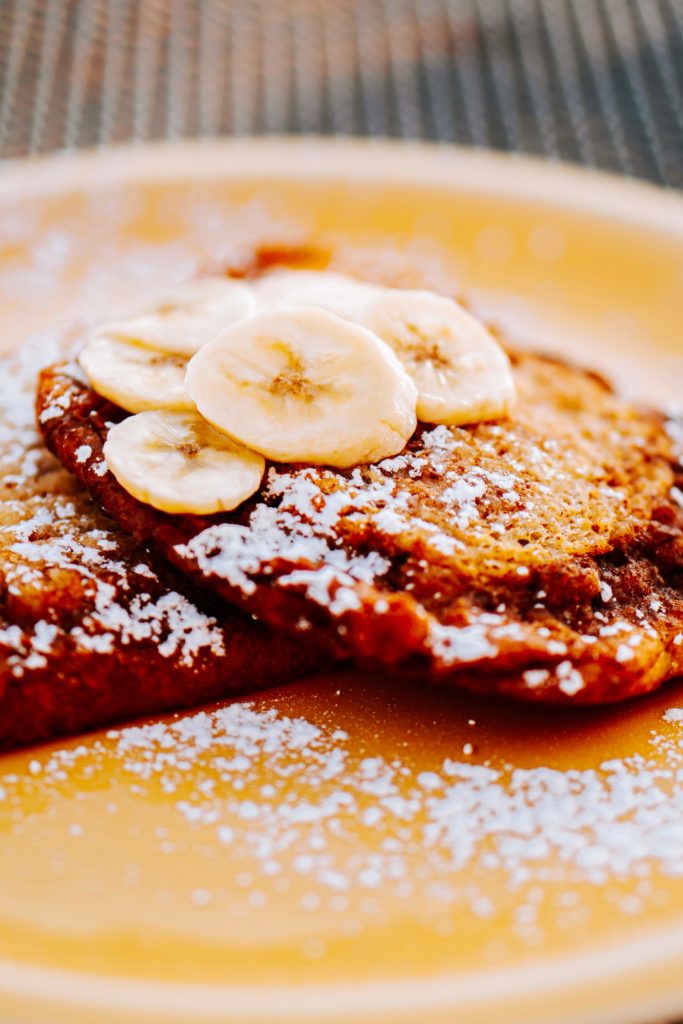 Photo by: @eatlocalohio