10 Cleveland Sandwiches We Love… Like, Really Love
While tacos get all the attention, it's sandwiches that fuel the world. Here in Cleveland, we have an embarrassment of riches when it comes to classics, originals and over-the-top creations. Anything goes in the world of sammies as long as the results are delicious. We think these 10 are worth a try.
Potato Pancake Reuben at Der Braumeister
13046 Lorain Ave., 216-671-6220, derbrau.com
Winter is just around the bend, and in preparation for our annual hibernation, it's time to put on some weight. Might we recommend the gut-busting potato pancake Reuben at this 35-year-old treasure? Just like it sounds, this bell-ringer consists of the usual corned beef topped with sauerkraut, melted Swiss and Thousand Island dressing, but the two-fister swaps the bread for a pair of potato pancakes. Goodnight.
READ FULL ARTICLE: HERE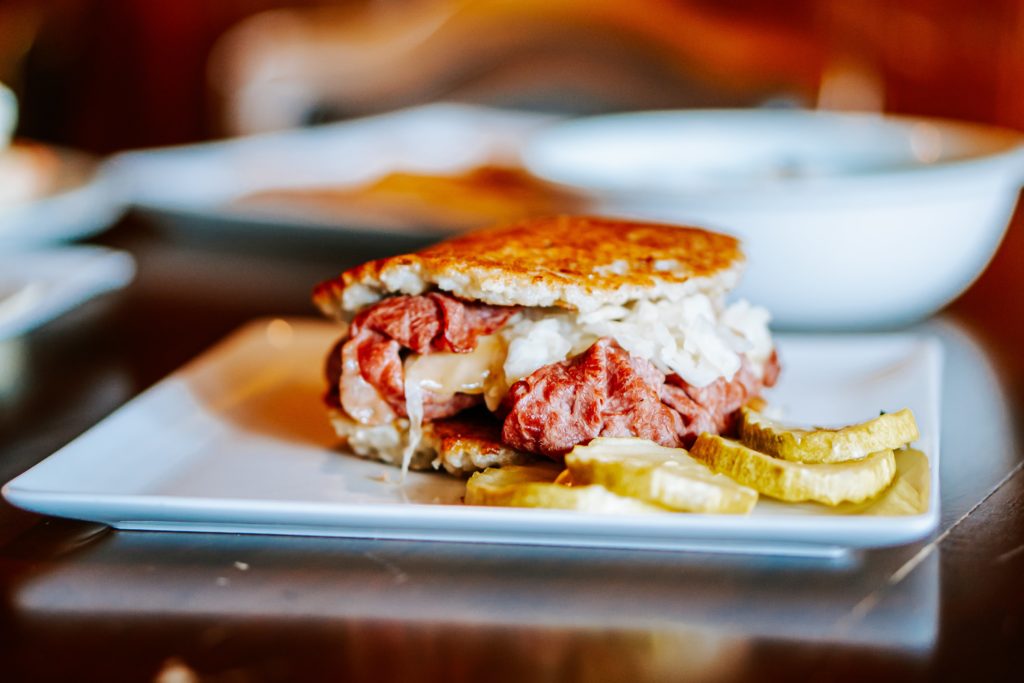 Photo By: @eatlocalohio