Aventinus Dopplebock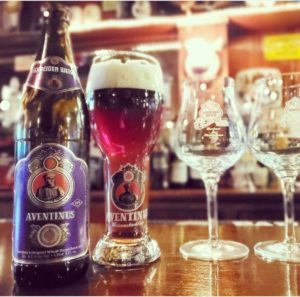 Our first Beer of the Month Club will be the prestigious Aventinus. Named after the 16th century Bavarian historian, Johannes Aventinus, this wheat "Dopplebock" is regarded as one of the most #extraordinary beers in brewing history.
We are the ONLY place in Ohio to have this historic beer on draft and it will be available for Beer Club Members only!
Receive 2 liters of Aventinus along with Aventinus wheat beer glasses PLUS delicious appetizers and a dessert to pair perfectly with this special brew.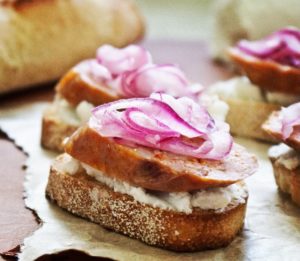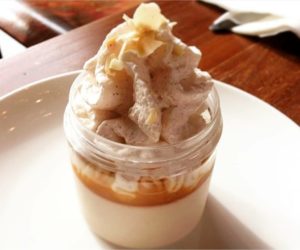 Smoked Ham Crostini: Euro Cream Smear, Smoked Westphalian Ham & Fresno Chili Pickled Apples,
Aventinus Mustard Crostini: House-made German-Aventinus Mustard Smear, Braunschweiger & Pickled Red Onions PLUS Dessert for Two: Banana Panna Cotta with a Fresh Clove & Ginger Whipped Cream.
Members receive:
2x Liters of Aventinus
2x Smoked Ham & Aventinus Mustard Crostini & Banana Panna Cotta Desserts
2x Custom Drinkware
Pickup will be Friday, January 29th between 4 – 6pm.