Der Braumeister's Fish Fry Begins Ash Wednesday, Feb 22, 2023, and every Friday through Apr 7.
BOOK A TABLE
Friday Fish Fry Season is Here in Cleveland, and Der Braumeister is bringing back Cleveland's favorite fish fry with Family Meals To-Go, fish sandwich, beer-battered fish plates, pan roasted white fish, and chowder! 
Join us for the Lent tradition of Fish on Friday, with traditional Lenten and Easter beers from Germany and Belgium. We will be the only local bar with these brews on tap in one place.
ORDER ONLINE
Beer Battered Fish Fry (8 ounces) Plate Canadian wild caught cod. Served with Creamy Slaw or House Salad and seasoned Hand Cut French Fries or Mashed Potato & Gravy. Side include house tartar sauce curry ketchup $17
Fried Der Brau Fish Sandwich (4 ounces) gluten free panko breading, deep fried, on a toasted brioche topped with melted cheddar cheese, tartar sauce smear. Served with a side of seasoned hand cut french fries or creamy slaw. Side include curry ketchup $8 for pollock, $8.50 for haddock
Pan-Roasted Fresh, Sustainable Walleye. Oven Roasted with cherry tomato, shallots, served over spaghetti tossed in olives, fresh tomato, capers, and its all garnished with parm cheese and lemon zest. $22 
Chowder… every week we will create a pescatarian, vegetarian, or vegan chowder soup! This week a Manhattan Clam Chowder with fresh little neck clams $12
Cleveland's Best Fish Fry is Back!
TRY OUR SEASONAL LENTEN BEER
Beginning Ash Wednesday, Feb 23, 2023, and every Friday through Good Friday, we're celebrating Lent with our famous Fish Fry featuring Lake Erie Walleye, Icelandic Cod, Shrimp Chowder, and Family Meal To-Go!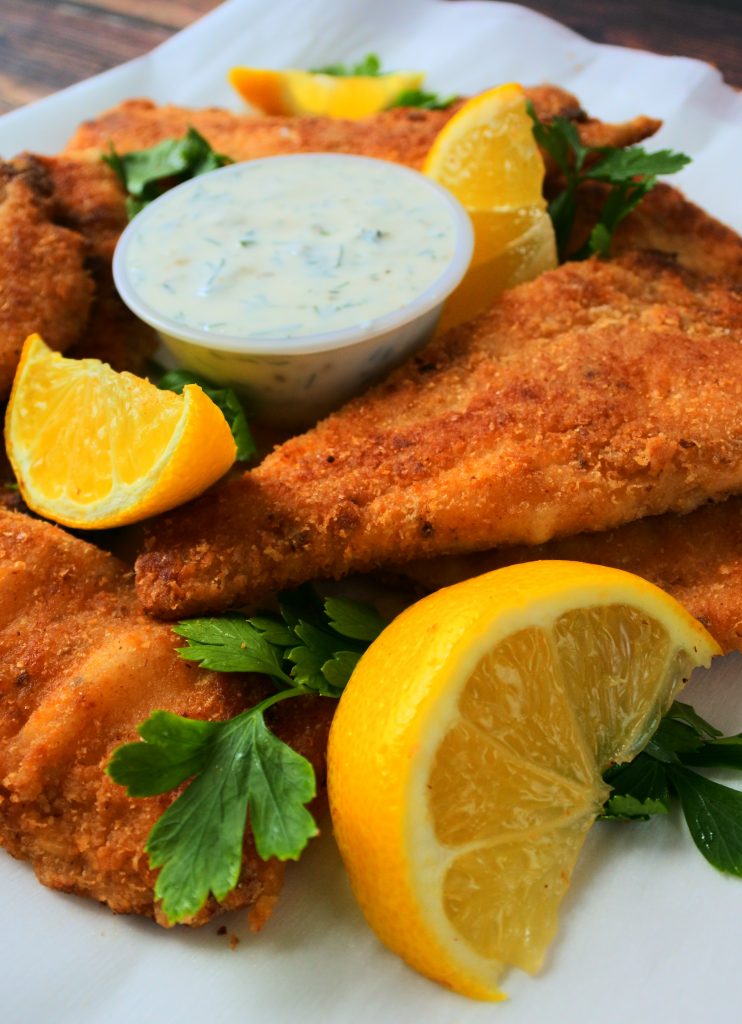 NO SUBSTITUTIONS




Market Pricing TBD